This is the part of Renfrew North Parish Church for young folk. Groups for everyone between the ages of 3 and 16 meet for an hour at 11.15am on Sunday mornings from September to May. We enjoy worshipping and learning together in informal and age appropriate ways. Learning with Spill the Beans means we usually look at the same passage as the adults in church.
During the summer months of June, July and August, Ice Cream Sundays is for all children during the morning service at 10.00am. Games, crafts, a story and ice cream are the order of the day!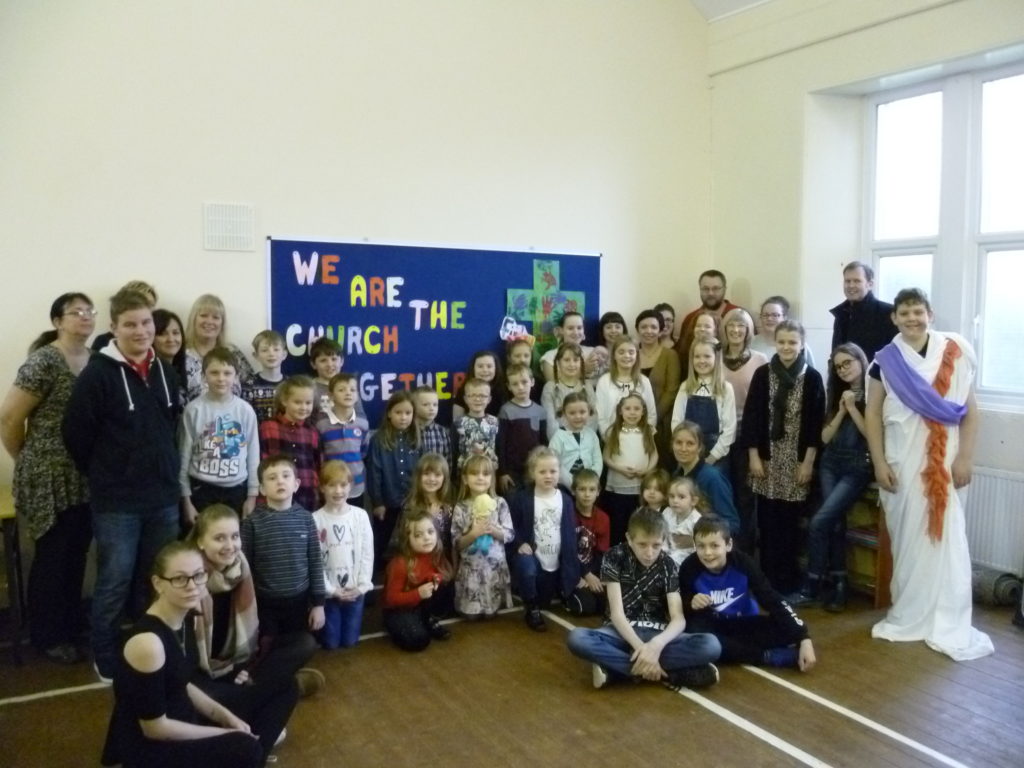 A crèche is made available for babies and toddlers when required and requested by parents. Young children may be left in the care of two adults during the service or parents may come and go between the church and adjacent crèche room until they feel their child is settled and happy. We have a supply of toys and books for this age group.
If you are aged 3, 4 or 5 (in P1) come and enjoy Sunday morning fun at Little Stars. Play, listen to bible stories, learn songs, and of course make something to take home.
If you are aged 6 to 10 (P2-6) and like games, crafts, drama, singing, bible investigation and sometimes eating cake, Lighthouse is for you!
We go into church for the stat of the service then return to the hall for activities. Using the Good News Bible or the Lion First Bible we learn about Gods people and the good news of Jesus.
Everyone aged 11 and up is welcome at Loungers. We meet for breakfast first then join the congregation for the start of the church service. Afterwards, in informal sessions, we find out more about the Christian life, discuss issues important to us and enjoy spending time together.